Welcome to Window Drapes
The patterns made by the morning sun peeping through your window. The myriad hues of red which spring from the rays of the setting sun streaming through your blinds. Rain drops playing soft music on your window sill. The echoing laughter of children as they play hide- and- seek, tucking themselves up behind curtains and under bed covers. The joy of winning a pillow fight. These simple pleasures are what make a house a home. Allow us to add that touch of magic to your special moments with our extensive range of home furnishings.
Designer curtains, bed covers, cushions blinds, shadings, sheers, panels, valances or hardware accessories and all your upholstery needs - WINDOW DRAPES has all it takes to bring your home to life.
Backed by over 16 years of experience in serving retail and corporate customers, we offer end-to-end solutions to meet your furnishing needs. Our unmatched range of colors, textures and fabrics are complemented by an equally wide range of accessories and services needed to transform your ideas to reality. Quality and variety are the hallmarks of our offerings. We at WINDOW DRAPES believe that well done interiors are not an afterthought but the result of meticulous planning and execution.
Our experienced consultants can engage with you right from the design stage and provide you complete home furnishing solution encompassing product selection, installation and servicing.
We ensure that our solutions are aesthetically appealing, functionally relevant and a true reflection of your personal style. Your home is where your dreams come alive. Trust us to add that magical touch to your days.
We at WINDOW DRAPES don't just furnish rooms, we color your lives!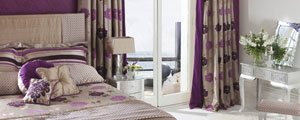 End-to-end Furnishing Solutions across Kerala
We provide end-to-end home furnishing solutions including sale, design, installation and maintenance of home furnishing products across Kerala. We also deliver ready to fix finished products in United States of America, Canada, UK, Australia and Gulf States.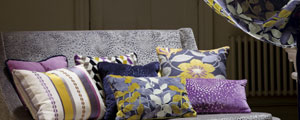 Quality Products from Leading Suppliers
Our products combine quality and variety and are sourced from leading suppliers like JM Decor, Cape Decor, Marvel, Rainbow, Parytex, and Window Fashions.